Amazfit T-Rex 2 firmware update - now supports heart rate belt and more!
Hey,
Guess all of you could use a little surprise this holiday season, so we bring the new firmware update for your Amazfit T-Rex 2! Download today, and connect your smartwatch with an external heart rate monitor. Adventure into the new year with even more accurate fitness tracking!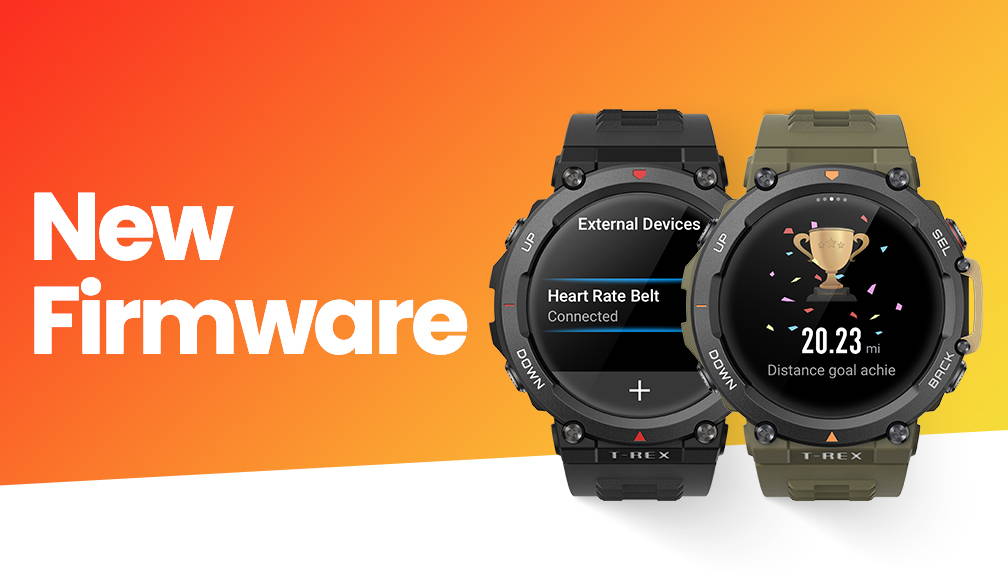 1. With the newest T- Rex 2 update, your device can now support an external heart rate monitor! After connecting the heart rate device, your watch will display the data from the heart rate band. Once disconnected, the watch will go back to displaying heart rate data from its own sensor.
How to connect the HR monitor:
T- Rex 2 Settings > Work out Accessory> connect
2. Adding the "Conditional Pause" function. During an activity, if you set a specific activity goal, the device will automatically enter a "paused workout" state once that goal has been achieved in that single workout.
How to activate this function:
Any workout > Assistant > Workout goal > Conditional pause
Improved automatic recognition of workouts and activity types.
Increased accuracy in heart rate tracking during activity.
Improved algorithm for VO2 max calculation.
Improved Algorithm for tracking laps in pool swimming