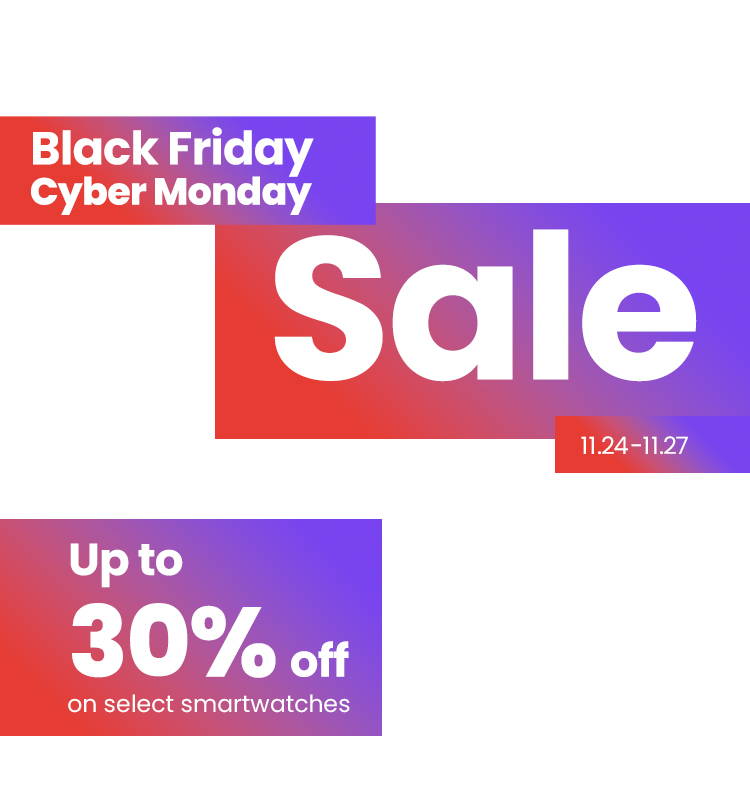 Upgrade your wrist game this season with Amazfit Black Friday Cyber Monday Sale. From advanced fitness tracking to elegant designs, Amazfit smartwatches have it all. Act fast – these deals won't last forever!
Black Friday Cyber Monday Deals Ends In:
What Our Customers Are Saying
"Great fitness/health/smartwatch.... beautiful display, great battery life, love health/hrv/body composition. "
"I was very pleased with this purchase, shipping was on time! The watch is extremely functional yet fits well on my wrist without taking up too much space. I enjoy using it to track my walks and sleep. I have been finding my way around the Zepp app and discovering what I can do with the watch. I like that the side button also lets me scroll through the apps on the watch. The watch has a fairly long battery life, lasting me around 5 days, and charges quickly within a few hours."
"Love the features, would like to see hydration tracking added. It has the best battery life of the three smart watches I have owned. It goes for 14 days on a charge. "