The HYROX, a competitive indoor fitness event which bills itself as "The World Series of Fitness," recently took place in Los Angeles at the LA Convention Center on December 10, 2022 with two Amazfit athletes competing.  
HYROX events take place all over the world, with each one consisting of the same activities. With more than 45 races across 11 countries, over 2,000 gym activations, and 1,000 HYROX Affiliate Gym Partners, HYROX creates a unique in-person and digital touchpoint for brands. The event is particularly popular with runners, triathletes, obstacle course racing competitors and CrossFit athletes.
Even though HYROX Fitness Test is often compared to CrossFit, there are stark differences. The event caters to true hybrid athletes, as it is a combination of functional strength exercises and running (a total of 8k, 5 miles in the event!). It is categorized as an endurance event. Training for this event involves an emphasis on running, as one could argue that is the backbone of the event itself. Competitors will benefit from run training and wearing running shoes during competition. The functional strength exercises involve movements such as push, pull, row, lift, lunge, carry and jump. It requires strength, speed, power, and endurance and is a great test of overall fitness
Participating athletes wear a timing chip on their ankle which tracks their performance throughout the race. Once the race is finished, participants can compare their individual completion times as well as performance during each segment to each other, including participants of other HYROX events. Performance tracking also provides a large amount of data for an athlete to use to identify their own weaknesses and strengths to learn from. 
The requirements / exercises for each HYROX event are as follows:
1km Run
1km Ski (on Concept2 SkiErg)
1km Run
50m Sled Push (75kg – 175kg*)
1km Run
50m Sled Pull (50kg – 125kg*)
1km Run
80m Burpee Broad Jump
1km Run
1km Row (on Concept2 Rower)
1km Run
200m Kettle Bells Farmers Carry (16kg – 32kg*)
1km Run
100m Sandbag Lunges (10kg – 30kg*)
1km Run
100 / 75* reps Wall Balls (4kg – 9kg*)
* Weights (and reps for wall balls) vary by category
HYROX has 4 different racing categories:
Open – taking on the standard HYROX for a challenging; achievable for anyone.
Pro – for the experienced racer, using heavier weights makes for a more challenging experience.
Doubles – partners take on the challenge as a pair, running together but splitting the exercise workload.
Relay – a group of friends or family participates in a relay where each member of the team runs 1 km twice and completes two workouts. 
Two athletes representing Amazfit participated in the LA event: William Wardlaw and Stephanie Schick. William competed in the Men's Pro division and wore the Amazfit T-REX 2 watch during the competition. Stephanie participated in the Women's Open Division and wore the new Amazfit Falcon smartwatch while competing. Both William and Stephanie were able to track their workouts on their Amazfit watches and monitor their heart rate and blood oxygen levels throughout the event for their own records. We are extremely proud of both athletes for their participation and for proudly representing Amazfit!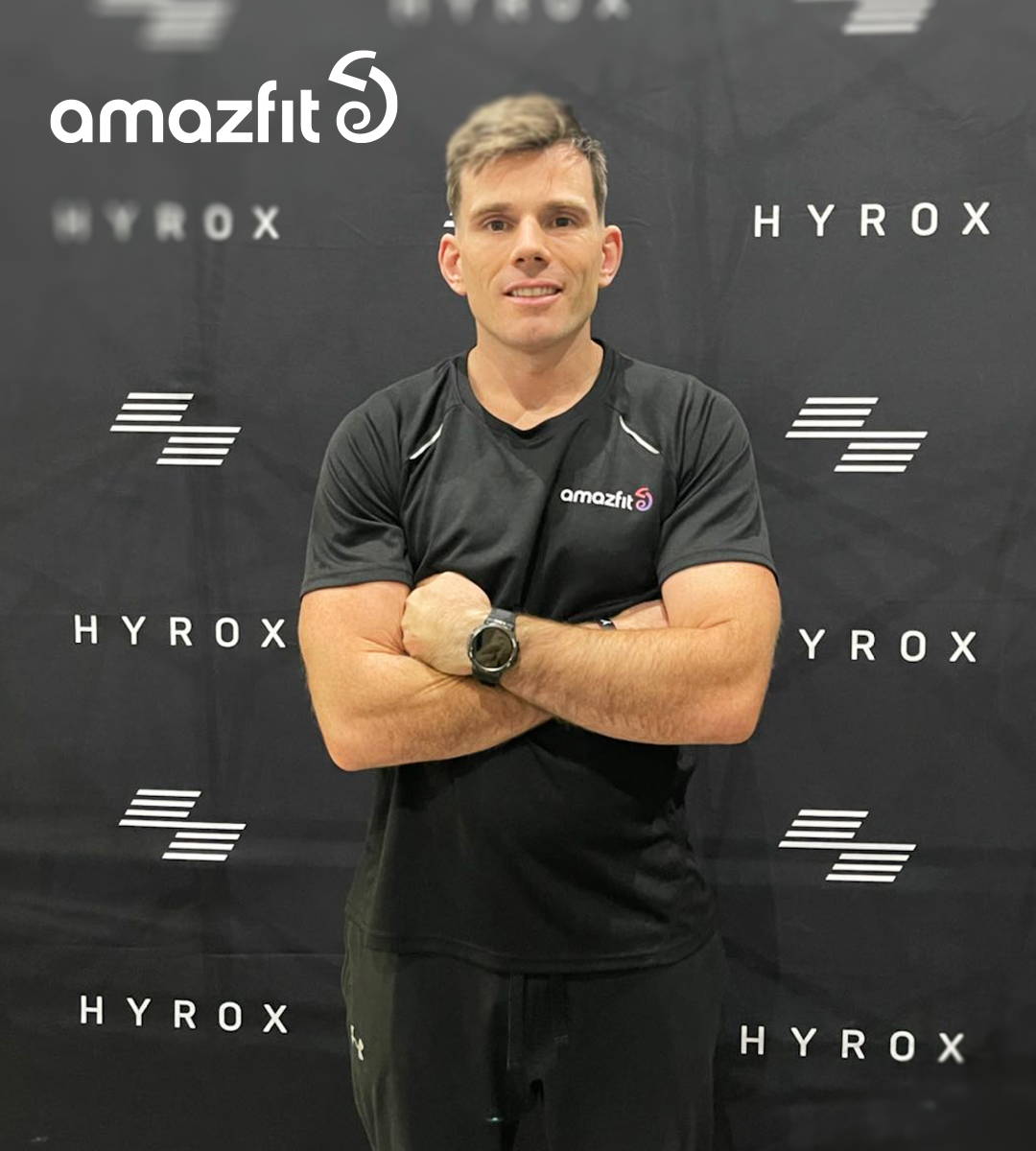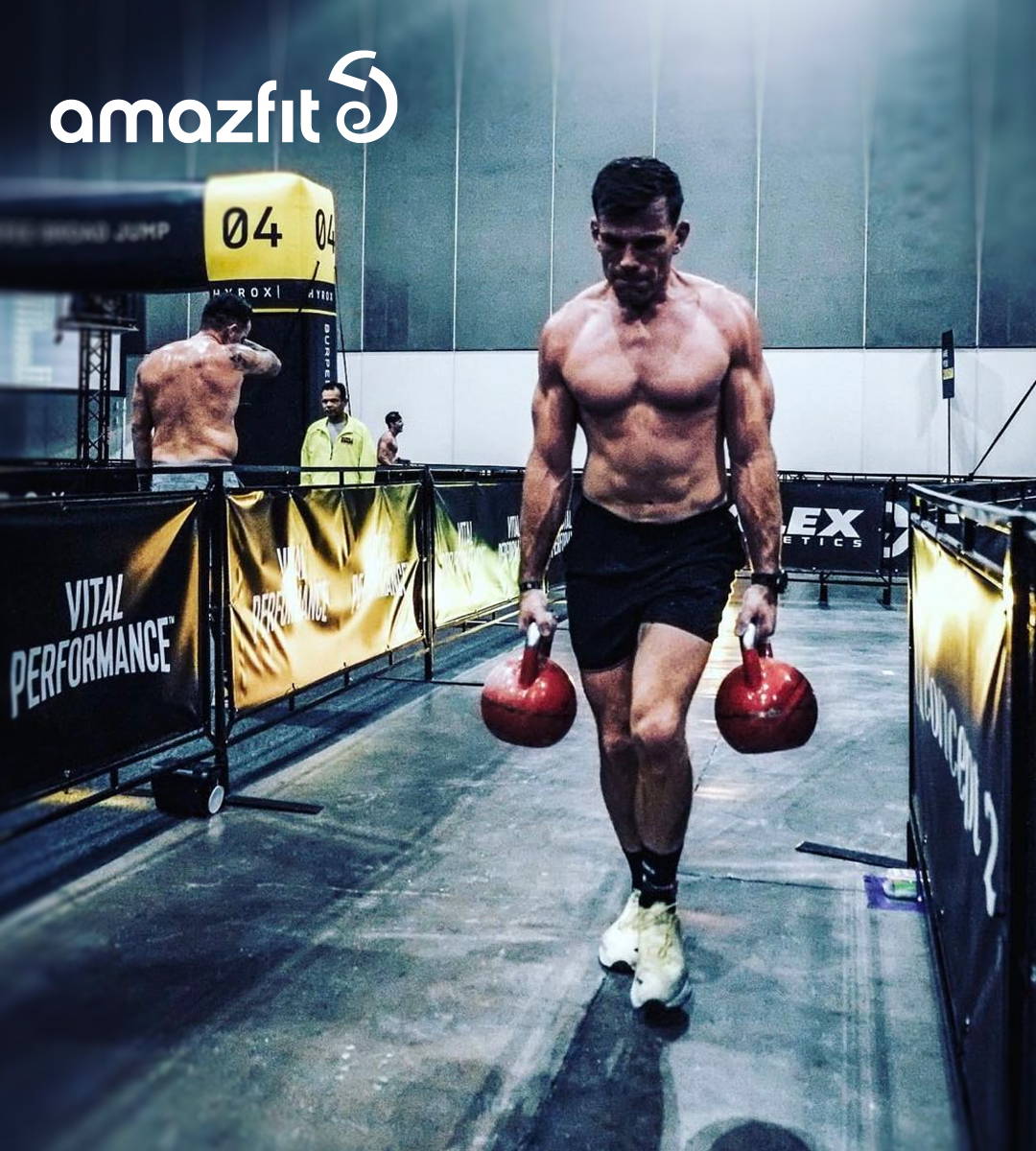 Stephanie signed up for HYROX in October which gave her two months of training prior to the event. Stephanie has a running background, having competed in Marathons such as the Boston Marathon. For the Hyrox event, she added back in running and interval work. With the strength training, she was mindful to work the systems being used in the competition: pull, push, squat, thrust movements.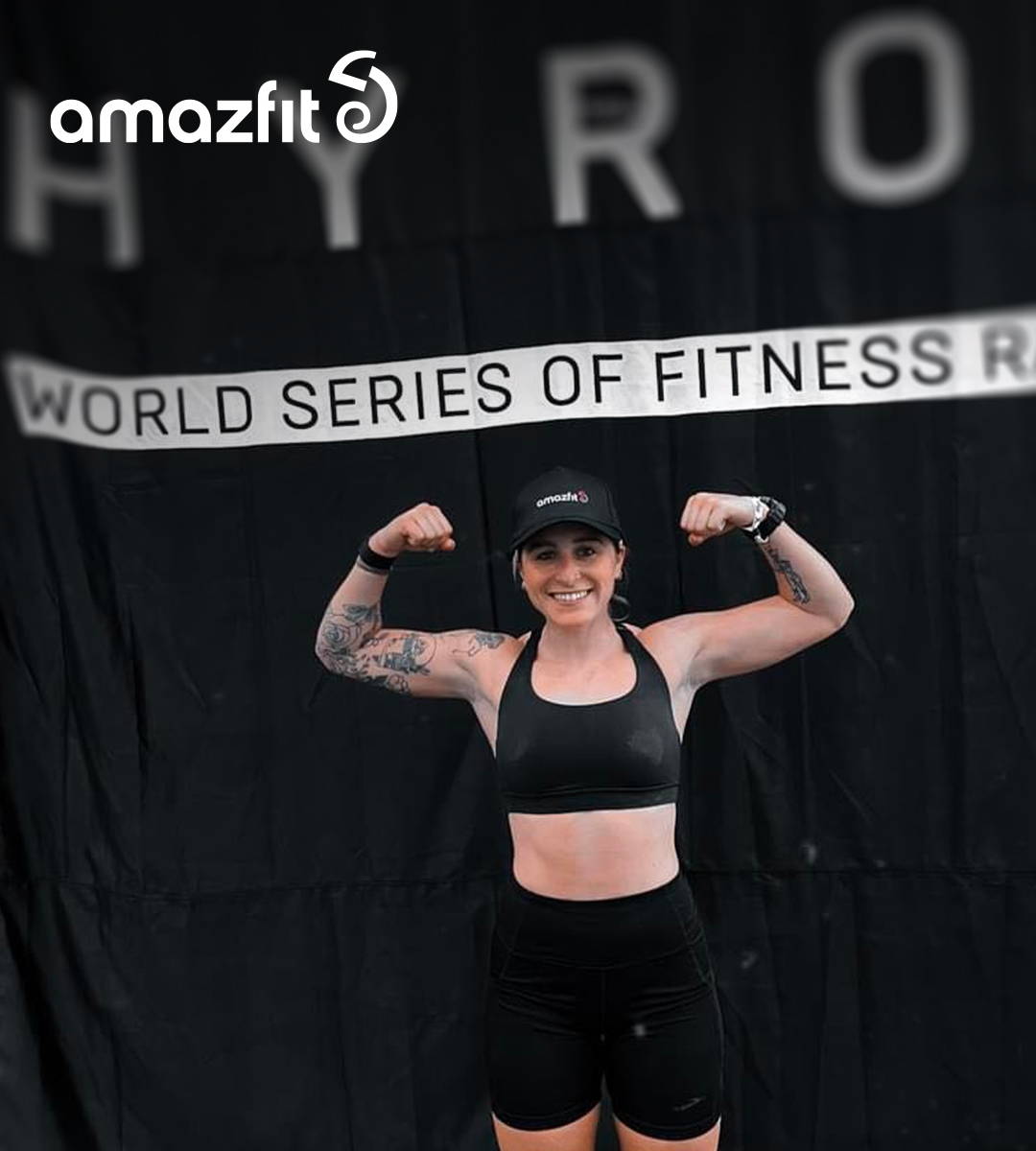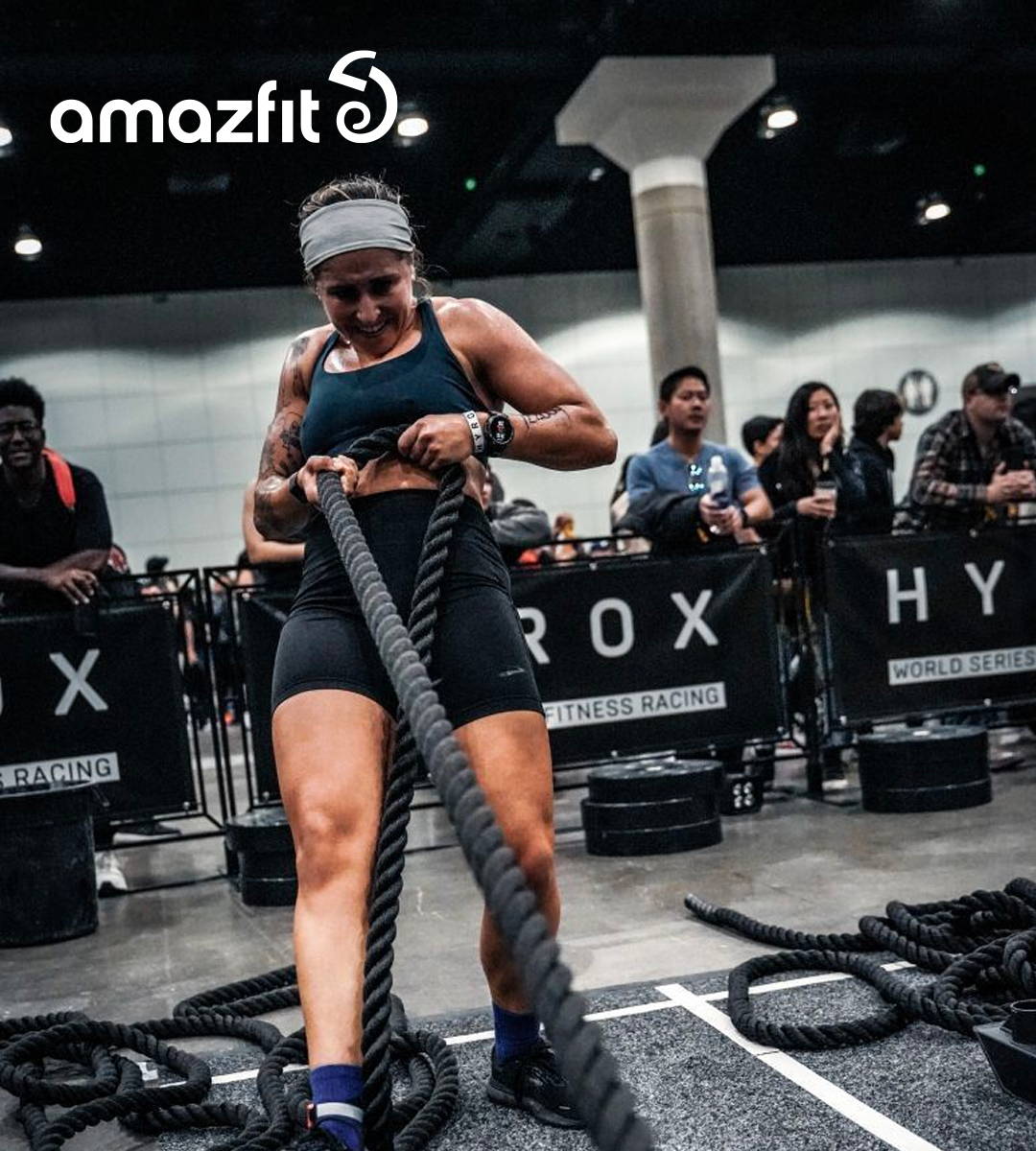 Stephanie's Training Tips for HYROX
Training will involve a combination of running and lifting. Competitors will benefit from a pair of quality running shoes and should aim to work up to being able to run at a tempo pace for an hour.
When it comes to the strength portion, standard gyms may not have equipment used in the HYROX, such as sand bags and wallballs, but these exercises can be emulated with heavy barbell and dumbell work.