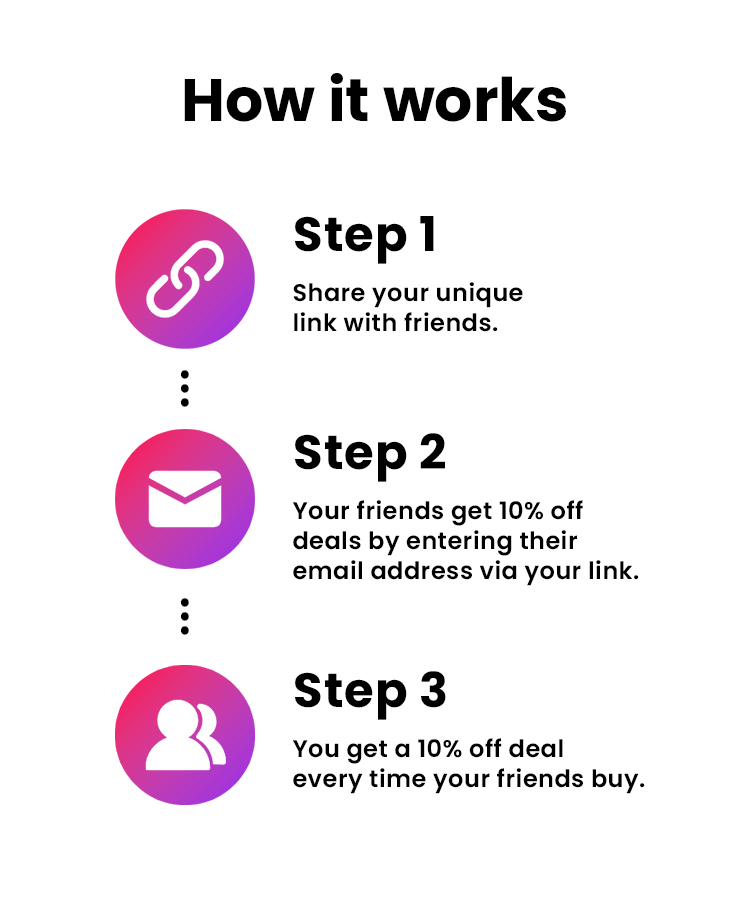 1. The "GIVE 10%, GET 10%" referral program will run from Apr. 1st, 2023.
2. Discount codes can only be used on us.amazfit.com and cannot be combined or stacked with other coupon codes. Discount codes cannot be applied to previous purchases and are not redeemable for cash. Each discount code can only be used once.
3. How Advocates and Referrals Participate: Advocates must sign up and get the unique link to invite Referrals by email, text or social media invitation. The invitation to the Referral will include a unique one-time discount link. Referrals will get a 10% discount code by entering their email via your link. Whenever Referrals make a purchase using Advocates' link or codes, Advocates will receive an email with a 10% discount code in it.
4. Amazfit reserves the right to substitute, change, cancel or add to any part of these Terms at any time, including terminating the Program or modifying these Terms. Amazfit reserves the right to decline or cancel your participation in the Program, with or without advance notice, if we believe your participation enables a fraudulent or illegal purpose.