A Smartwatch to Keep up with Your Active Lifestyle
Sheridan Davenport is an ex-collegiate track runner from Xavier University, a division 1 college located in Ohio. She tested Amazfit T-Rex 2 and wrote about her experience.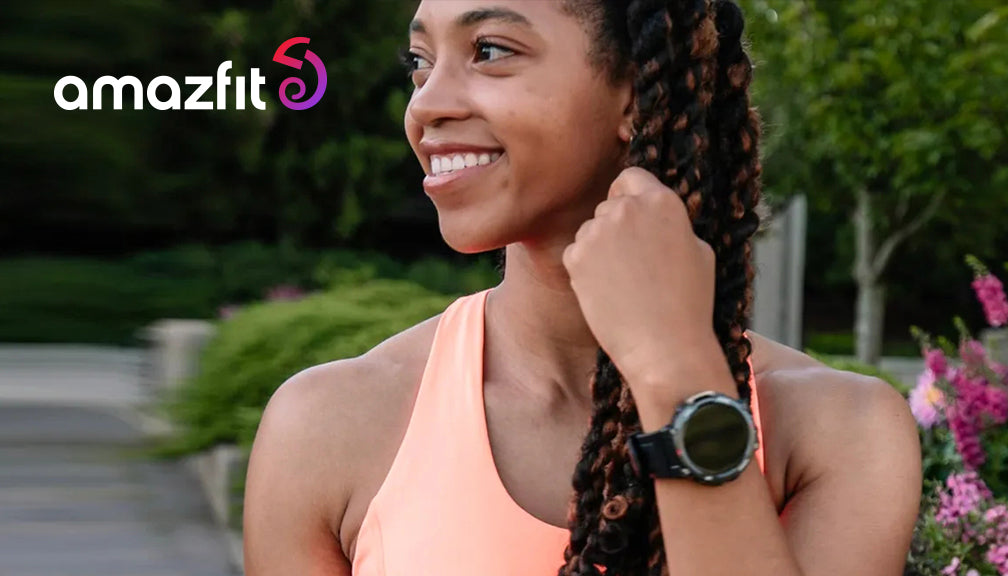 For the last month, I have had the opportunity to wear and test Amazfit's newest smartwatch in the T-Rex series, the Amazfit T-Rex 2. After hearing about the watch's features, I was excited to see how it performed during my workouts and day-to-day routine as an ex-collegiate track runner.
When I first received my Amazfit T-Rex 2, I noted its ruggedness and outdoorsy feel, which is perfect for my workouts. I wore it while exercising and throughout the day in order to keep track of my steps and was impressed by its ability to capture metrics. Knowing my heart rate and seeing how much effort I'm actually exerting during a workout really helps me push myself even more. 
The performance of the watch was fantastic! It's very clear and easy to use and tracked way more metrics during my workouts compared to other smartwatches I've used. The battery life was impressive – in a month, I only charged my Amazfit T-Rex 2 twice. I really enjoyed its different features, especially its water intake tracking, Find my iPhone, and the various activity tracking options. Physically, I love the watch's anti-scratch and anti-smudge screen, and I appreciated that it functioned perfectly even during sweat-inducing workouts.
The Amazfit T-Rex 2 is not the first smartwatch I have used, but it's definitely one of the best. As an athlete, the ability to easily and clearly track my workouts is very important to me and the Amazfit T-Rex 2 is not only more durable than other fitness trackers I've used, but frankly does twice as much.  If you're looking for a smartwatch to keep up with your active lifestyle – particularly if you're outdoorsy – the Amazfit T-Rex 2 is up to the challenge! Check out my Instagram to see me in action with the Amazfit T-Rex 2!