• Free standard shipping
• 30-Day return
• 1-Year warranty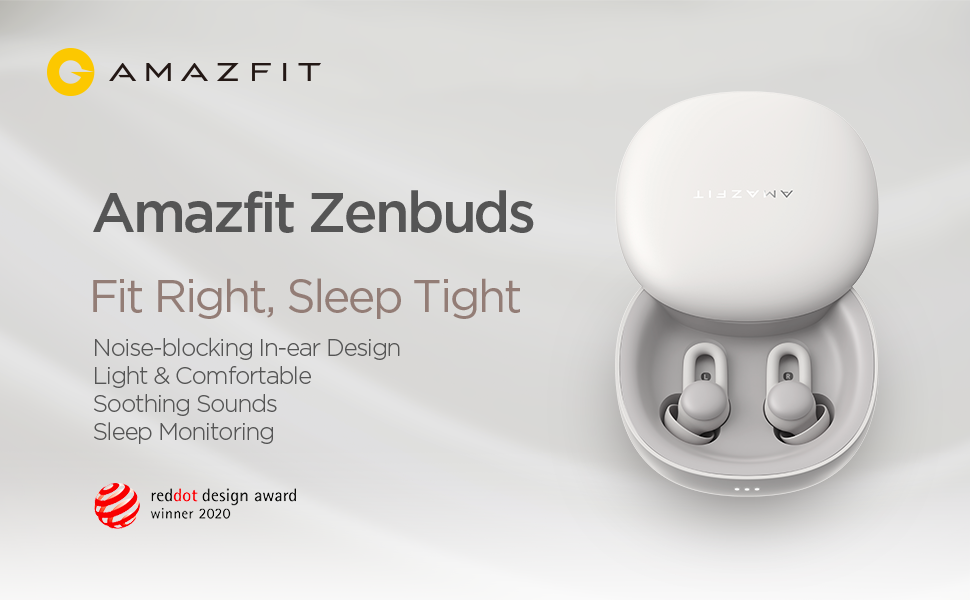 Sleep-inducing Soothing Sounds. 
Using Knowles full-range armature receivers, the earbuds can play different relaxing and sleep-inducing sounds, imitating different scenarios and natural environments. From chirping birds to ocean waves, the earbuds use curated sounds to help you release the tension during day time and trigger the sleep cycle at night to make sure you sleep easy, all night long.
 Auto-stop Upon Sleep Detection.
After you fall asleep, the earbuds automatically pause playing, so you can sleep soundly throughout the night. You can also choose a playback duration of your choice, or let the ZenBuds serenade you all night. 3 modes: unlimited duration, playback duration, smart playback.
Super Lightweight and Comfortable.
The Amazfit ZenBuds only weigh 1.78g* per side, and with their soft, flexible and skin-friendly silicone tips, they are ultra-comfortable to wear while sleeping.

Noise-blocking In-ear Design.
The "umbrella" structure of the earbuds fits perfectly across your ear ridge, effectively lowering the noise level from external surroundings, giving you a peaceful night's rest.

Secure Fit for the Whole Night.
The fin of the eartips securely embraces your ear ridge, preventing them from slipping out as you move. They sit comfortably for the whole night so you can change position as you please.